Places To Stay When Visiting

L

ake

O

f

T

he

O

zarks
Tell 'em Capt. Mark at LOTO Boat Rental sent you! Thanks
Closest To
LOTO Boat Rental
Inn at The Grand Glaize Hotel
The Inn at Grand Glaize is a deluxe, full-service hotel, restaurant, banquet & conference property.
Built in 1985 by St. Louis Cardinals Legend, Stan "the Man" Musial. Stan was a former Polish-American baseball player who played 22 seasons for the St. Louis Cardinals from 1941 to 1963. He was elected to the Baseball Hall of Fame in his first year of eligibility in 1969.
The Inn at Grand Glaize Hotel continues maintaining a full commitment to guest satisfaction just as Stan Musial.
The Inn at Grand Glaize Hotel is nestled in a secluded cove just 1/4 mile west of the Grand Glaize Bridge in the heart of Osage Beach only minutes from the lake's many activities.
The Inn at Grand Glaize Hotel is the perfect choice for your meetings or group functions anytime of year. Recent renovations throughout the property have transformed the Inn at Grand Glaize Hotel into the premier Lake of the Ozarks resort & retreat for people who would like to have fun on their getaway or just sit back and relax.
Be sure to check out the lakeside pool bar. Near it on the shore you will find the new home of LOTO Boat Rental. For watercraft reservations and info call 573-365-BOAT (2628) Tell 'em Capt. Mark & LOTO Boat Rental Sent You!
Hawks Nest Lodge
Tell 'em Capt. Mark & LOTO Boat Rental Sent You!
The Hawk's Nest Lodge is a 26-room lodge with a panoramic view of Lake Ozarks. We value our Convenient location, Comfortable Beds, Customer Service and Clean property that offers many amenities that we know you will value as well. We also offer a Meeting room for your business or family reunion needs. For under $99 per night, you'll be able to enjoy all of the great sites and sounds of Lake of the Ozarks area as well as the lodge services and hotel accommodations we are excited to provide for you. LOTO Boat Rental is located next door!
Property Management Companies
Four Seasons Property Management
John Custer 573-693-1800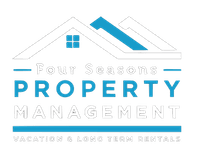 Tell 'em Capt. Mark & LOTO Boat Rental Sent You!
John Custer has been helping our customers & friends find the perfect vacation getaway for years. Just tell him you are getting a boat with LOTO Boat Rental and he will know the best spot for you.
Four Seasons provides the industry's best short term and long term property management services & maximizing owner revenue. 100% guest satisfaction is our standard!!
Shady Gators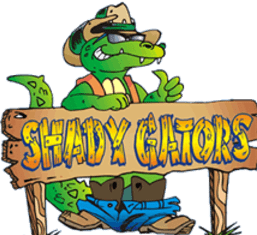 Shady Gator Vacation Rental Homes feature over 20 houses that sleep up to 22. The ultimate party location walking distance to the Lake's top party spot Shady Gators. LOTO Boat Rental boats pick up at the Gator docks for boat parties every day of the week. Be sure to tell Ted or JG that Capt. Mark from LOTO Boat Rental sent you!
Contact Ted at 402-681-4564 or JG at 660-441-0574
Tell 'em Capt. Mark & LOTO Boat Rental Sent You!
Paradise Vacation Rental
573-692-5003 David Place
Tell 'em Capt. Mark & LOTO Boat Rental Sent You!
Waterfront Home and Condo Rentals with accommodations up to 12 people in Osage Beach and Lake Ozark.   Fantastic Rates Luxury Accommodations.  Hire a boat and driver from LOTO Boat Rental and they will pick you up at your dock! paradisevacationrental@yahoo.com
Lake Ozark Vacation Rentals
573-365-3800
Tell 'em Capt. Mark & LOTO Boat Rental Sent You!

A PMG company that manages numerous lakefront condo units and waterfront homes for private owners. KJ and team can place you close to our marina. Just Tell 'em Capt. Mark from LOTO Boat Rental sent you.
Keys To The Lake
Krystal Stuker 800-986-5397 – cell 573-552-1208
Tell 'em Capt. Mark & LOTO Boat Rental Sent You!
Waterfront homes and condos.  "We don't aspire to be the largest company in the region. Rather, we are determined to be the best at what we do!" ~ Mark Krantz, Owner
Harrell's Lake Escape
Tell 'em Capt. Mark & LOTO Boat Rental Sent You!
Cris & Deanna Harrell welcome you to the lake!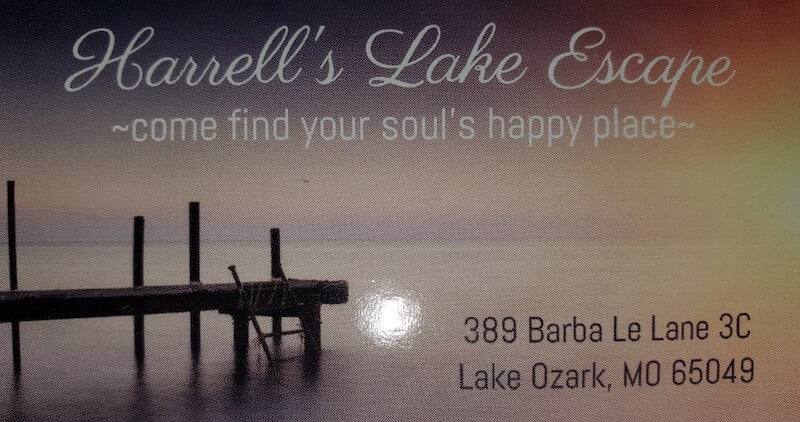 Johnathon VanZee
Jonathon VanZee 573-552-4413
Tell 'em Capt. Mark & LOTO Boat Rental Sent You!
Family rentals. Rentals for Bachelor and Bachelorette parties!
Lake Days Rentals
LakeDays.Rentals offers intentionally designed lake experiences for you and your guests! When you book with us, you get more than an amazing vacation rental.  Our exclusive LakeDays by Design program provides personalized recommendations for dining, activities and entertainment. Choose LakeDays.Rentals for your next best lake vacation!
Tell 'em Capt. Mark & LOTO Boat Rental Sent You!
OZARK SHORES
Introducing The Newest Vacation Rental & Property Management Company at the Lake of the Ozarks
Start the summer vacation rental season off right with industry low rates for property management!
Most property owners are over-paying their property manager by 15-25%
Plus, we pay all the booking fees and credit card fees associated with all the top booking platforms including Airbnb, Vrbo, Expedia, Booking.com & more! 
Whitney Whitcher, Owner
At Ozark Shores, our main goals are protecting our properties from damage, maximizing profits for owners, and ensuring renters have the best possible experience and want to return for years to come.
"Quality is never an accident. It is always the result of intelligent effort." – John Ruskin
Contact us at 573-843-2177
SEA N' GREEN VACATION RENTAL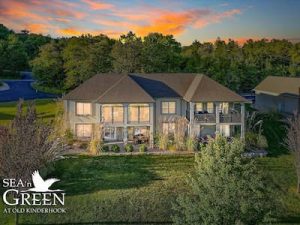 Sea 'n Green Vacation Rental at Old Kinderhook Resort
Updated 4 bedroom/3 bath Private Villa on the 14th Fairway + Next to Pool!
Osage Village Inn
573-348-5207
Tell 'em Capt. Mark & LOTO Boat Rental Sent You!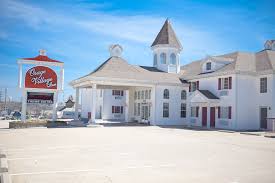 Located in Osage Beach next to the Premium Outlet Mall,  The Osage Village was designed to suit those searching for the quaintness of a Victorian Inn with the quality standards of today's chain hotels, all at a competitive rate. Being family-owned, we extend genuine hospitality to each and every guest.
Quail's Nest Inn & Suites
800-700-1006 or 573-348-2834
Tell 'em Capt. Mark & LOTO Boat Rental Sent You!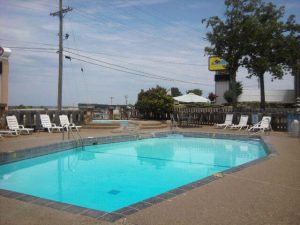 Quail's Nest is proof that inexpensive family vacations are still available. We feel that, dollar for dollar, Quail's Nest can offer you the best value at Lake of the Ozarks. Compare our rates and amenities, adjacent shopping and restaurants and nearby attractions, boating, golf and entertainment. Our staff will do everything possible to make your vacation memories at the lake include Quail's Nest. We are not located on the Lake, but if you are planning water sports, fishing and boating, we are only minutes away from LOTO Boat Rental. If you bring your own watercraft, we have plenty parking area and battery recharging plugins.
Lake House Hotel
573-693-9336
Tell 'em Capt. Mark & LOTO Boat Rental Sent You!
Provides travelers with a refreshing respite from life on the road. Enjoy well-appointed hotel accommodations paired with unparalleled hospitality. Take advantage of generous amenities such as complimentary Continental Breakfast, High-Speed Internet access Indoor Swimming Pool at this top hotel in Osage Beach. Also enjoy our outdoor pool and our new waterslide the Lake House Gusher! Awarded Exceptional Curb Appeal Award in 2012, Trip Advisor Certificate of Excellence Award Winner 2013, 2014, 2015.
The Orchid Motel
573-365-2680
Tell 'em Capt. Mark & LOTO Boat Rental Sent You!
Owner Joe Holman and Capt. Mark once watched the Super Bowl together…on Ft. Myers Beach…yes we have an off season and then we become the tourists! One of the very few American mom-and-pop motels at the Lake.  Offering 23 Affordable Clean, Quiet and Cozy motel rooms with at your door parking, all ground floor rooms, both non-smoking and smoking rooms available, a seasonal outdoor pool with great views of the sunsets, King and Queen size beds, Cable TV, several restaurants within walking distance, for convenience- a JIFFY Store just next door. A great central location on the famous Bagnell Dam Blvd just 3 miles from the Dam and  3 Miles to the Outlet Mall. Open year-round. Located on Business 54 near the Hwy 54 and Osage Beach Parkway Junction.
The Lodge at Port Arrowhead
573-693-9988 info@lodgeatportarrowhead.com
Tell 'em Capt. Mark & LOTO Boat Rental Sent You!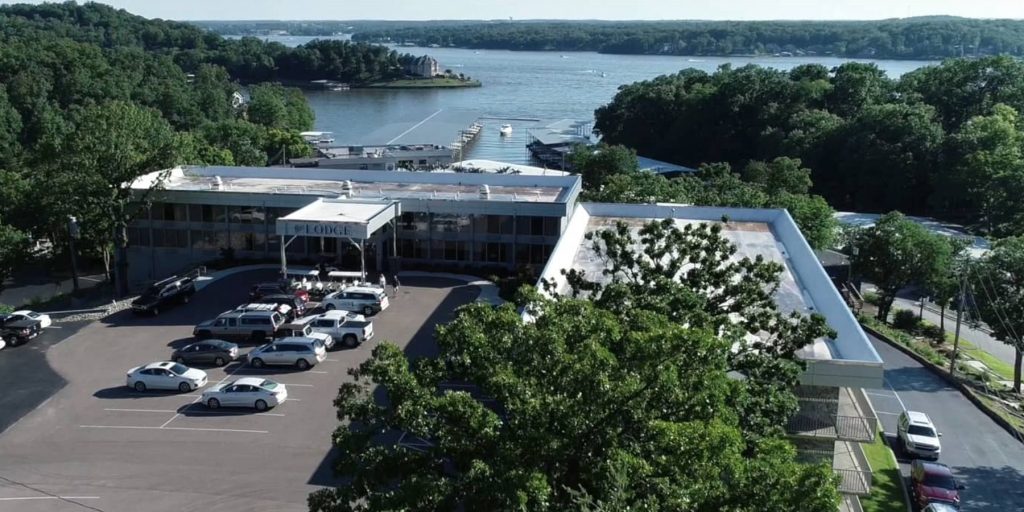 Experience lake life at its best at the newly remodeled Lodge at Port Arrowhead. Bask in the beauty of Lake of the Ozarks while relishing the affordable convenience of our central location — Just 2.6 miles from Bagnell Dam in Lake Ozark and just 9 min from LOTO Boat Rentals in Osage Beach.
Relax in one of our 140 spacious guest rooms after spending your days taking in all that the area has to offer. You'll feel rejuvenated and ready to conquer your next adventure whether it's shopping, golfing, watersports or sightseeing.
Enjoy lake-view dining for breakfast, lunch, and dinner plus evening live entertainment at our onsite full-service restaurant, Fat Polly's Pub. The Lodge at Port Arrowhead boasts both indoor and outdoor swimming pools, a picnic area, a playground for the kids, and pet-friendly lodging.
If you're coming to Lake of the Ozarks on business, or for an event or family gathering, our professional event planners  can put together the perfect meeting, wedding, social event, or reunion celebration. The Lodge's conference center accommodates events both large and small.
Rockwood Resort Motel

573-365-2460
Tell 'em Capt. Mark & LOTO Boat Rental Sent You!
Less than a mile up the Famous Bagnell Dam Strip from Bagnell Dam, the Rockwood Resort Motel features 35 units, 2 pools, 2  hot Tubs and a Family Fun Area. Great rates. Say hi to the owner Jim, Tell him Capt. Mark from  LOTO Boat Rental sent you!
Big Bear Resort
573-453-8482
Tell 'em Capt. Mark & LOTO Boat Rental Sent You!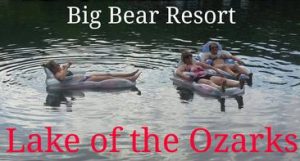 "Where Families Come First!" Become part of Deb's family when you stay at Big Bear!
Open year round,  large pool, in ground hot tub, large sundeck with plenty of loungers and tables and chairs, sand/pebble beach, playground, martini deck over the water, coin laundry, paddle boat rentals, small convenience store, free movie rentals, boat ramp, trailer parking, swim dock, boat slips, WiFi in lobby and select units, great fishing, quiet cove for swimming and floating.  Located by water at the 2 mm – close to Bagnell Dam. A lot of Big Bear's customers rent a boat from LOTO Boat Rental for the weekend and keep it handy at Big Bear's docks for the week or weekend! Off Duckhead Road in Lake Ozark 133 Polar Bear Circle Lake Ozark, MO 65049
Lodge of the Four Seasons
Tell 'em Capt. Mark & LOTO Boat Rental Sent You!
We're celebrating over 55 years of warmly welcoming guests from all over the globe for an unforgettable stay. We invite you to begin the tradition in your own family, with friends or with colleagues, by discovering our renowned approach to unparalleled hospitality at this beautiful waterfront resort. The Lodge beckons visitors with amenities from 36 holes of championship golf to Spa Shiki, both nationally recognized for their excellence. Top all this off with fine dining for an ideal retreat. Experience your own thrilling Lake Ozark adventure.
Holiday Inn Express
573-302-0330
Tell 'em Capt. Mark & LOTO Boat Rental Sent You!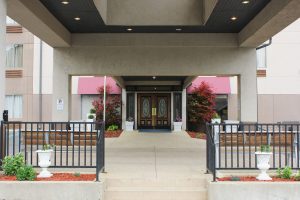 In Osage Beach, MO, across from the Premium Outlet Mall and next to Miner Mike's Kid's & Adult arcade. Be sure to take advantage of our indoor, heated pool or keep up with your workout routine in our well-equipped Fitness Center. Thanks to a complimentary, hot breakfast, you can start each day off right with one of our signature cinnamon rolls, too. We even offer free Internet access throughout our Osage Beach hotel, so you can stay connected while you're here.
Red Roof Inn
Tell 'em Capt. Mark & LOTO Boat Rental Sent You!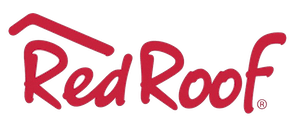 Red Roof Inn Osage Beach – Lake of the Ozarks is located within walking distance to the Main Street Music Hall in Osage Beach, MO. This hotel provides easy access to Lake of the Ozarks State Park, Osage Beach Premium Outlets and Big Surf Water Park. Guest enjoy free Wi-Fi, Free coffee & tea in the lobby and an indoor pool.
Town & Country Motel
573-348-5677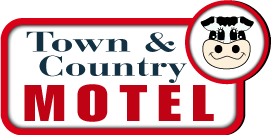 Tell 'em Capt. Mark & LOTO Boat Rental Sent You!
The Town & Country Motel offers the "Cleanest Rooms At the Lake," a claim backed by a 9.4 review rating by Booking.com, the highest rating in Osage Beach.
Nestled in the heart of the gorgeous and thriving paradise known as the Lake of the Ozarks, the hotel offers an affordable, clean, and friendly place to stay just 500 feet from the entrance to Lake of the Ozark's popular Public Beach 2.  The lake was ranked the #1 Best Recreational Lake in the United States in a USA Today Readers Poll.
For more fun, the Town & Country Motel is right across the street from the LeMans Go Kart track and Putt 'n Stuff Family Fun Center, featuring 36 holes of miniature golf, bumper cars, Merry Go Round, and Kiddies Train.  Also, the Big Surf Water Park is just 7 minutes away. The property is also located close to Osage Beach Premium Outlets, one of the largest outlet malls in Missouri, and is less than a mile from the Main Street Music Hall, the area's premier entertainment venue.
Econo Lodge
Tell 'em Capt. Mark & LOTO Boat Rental Sent You!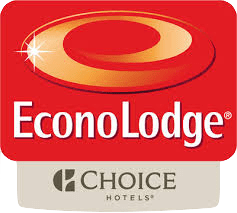 The Econo Lodge Inn & Suites
®
 Lake of the Ozarks hotel in Osage Beach is easy to find, easy to book and easy on your wallet. We're conveniently located off U.S. Highway 54 near Lake of the Ozarks State Park.
You'll find plenty of other local sites, activities and attractions to explore near our pet-friendly Osage Beach discount hotel.
Quality Inn
573-365-2700
Great location at Business 54 and Osage Beach Parkway in Lake Ozark  Just 3 miles from the Bagnell Dam. Guests receive generous discounts on watercraft rentals at LOTO Boat Rental.
Port Elsewhere
573-365-4077 info@portelsewhere.com
Tell 'em Capt. Mark & LOTO Boat Rental Sent You!

Sample the relaxed atmosphere and generous hospitality of the Ozarks at Port Elsewhere.  This charming resort overlooks the 120-mile Lake of the Ozarks.  With 1,300 miles of shoreline, there are unlimited opportunities for water sports with a Port Elsewhere customer discount on a boat or waverunner from LOTO Boat Rental. You'll  enjoy the resort's clubhouse exercise equipment, pool table, indoor, outdoor pools, sauna, and whirlpool.  Units are tastefully appointed and master suites feature a Jacuzzi tub.  Relax and create family memories at Port Elsewhere on the spectacular Lake of the Ozarks. Nightly rentals or time share purchases available.
Point Randall Resort
573-365-2081
Tell 'em Capt. Mark & LOTO Boat Rental Sent You!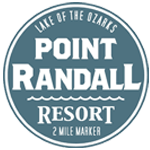 2MM in the McCoy Branch Cove, Point Randall Resort is located on beautiful Horseshoe Bend. Just minutes by land or water to many area attractions including restaurants, shopping, golfing, recreation and historical places. A great family resort for all seasons and owned and operated by the Spriggs Family.  Point Randall's grass and grounds are always green and well kept. Bar-B-Que grills and picnic tables, shade trees, large lakeside patio, landscaping, sidewalks, sand playground Pool table, video games, guest laundry, one on one basketball court. Includes a heated swimming pool, hot tub and sun deck with a beautiful view of the lake. Sand beach with a gradual slope for lake swimming and a swim dock. Padded, covered docks, lighted electric hookups, marine gas and oil, concrete boat ramp. Over 1000 feet of shoreline, crappie beds, fish cleaning station, pre-arranged guide service. Rent a boat from LOTO Boat Rental and keep it for the week or weekend at your dock at Point Randal Resort.  info@pointrandallresort.com
Margaritaville
THE PERFECT BLEND OF LAKE LATITUDE AND ISLAND ATTITUDE
Tell 'em Capt. Mark & LOTO Boat Rental Sent You!
Don your shades, kick up your feet, and grab your favorite drink. Tucked away on the banks of the Lake of the Ozarks in Osage Beach, Margaritaville Lake Resort Lake of the Ozarks, previously known as Tan-Tar-A Resort,  is a refuge for endlessly fun living. Inspired by the lyrics and lifestyle of singer, songwriter and author Jimmy Buffett, our resort invites you to live it up on the lake. 
Tee off on two championship golf courses, or set out on a lake cruise with WaveRunner, power boat and paddle boat rentals at the resort's full-service marina. Flavors and cocktails play together to form a meal you won't soon forget at one of our 8 restaurants and bars. Find your moment of zen at Driftwood Spa and Salon. Spend the day cooling off at Jolly Mon Indoor Water Park, or explore local trails on horseback. Waterfront surroundings, lakeside adventures, and relaxing vibes set on 420 scenic acres. There's no better paradise than right here.
Osage Beach RV Park
573-348-3445
Tell 'em Capt. Mark & LOTO Boat Rental Sent You!

Award Winning RV Park at the Heart of the Lake of the Ozarks!
Majestic Oaks RV Park & Campground
800-616-1890
Tell 'em Capt. Mark & LOTO Boat Rental Sent You!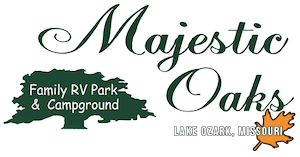 Full Amenities, quiet, relaxing, 40 acres of woods and just down the trail from LOTO Boat Rental.
Riverview RV Park
573-365-1122
Tell 'em Capt. Mark & LOTO Boat Rental Sent You!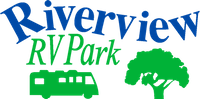 Where friendly people meet!
Cross Creek RV Park & Campground
573-365-1211
Tell 'em Capt. Mark & LOTO Boat Rental Sent You!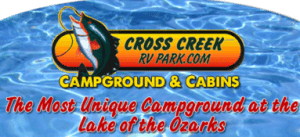 The most unique campground at the Lake of the Ozarks. Just 3 1/2 miles from Bagnell Dam, and one mile off the Highway down a country gravel road, you can relax to the sounds of nature instead of the road noise. Camp amidst the oak and dogwood trees overlooking our beautiful 8-acre fishing lake.  Our 70 acre playground, surrounded by hundreds of wooded acres, has everything your family is looking for in a back to nature camping experience at a Lake of the Ozarks campground.
Lakefront 3 Bedroom House (Dogs Welcome)
Tell 'em Capt. Mark & LOTO Boat Rental Sent You!
Enjoy Peaceful Days and Relaxing Evenings at Buck Creek Lodge at the 7.5mm of the Main Channel.
* 3 Bedrooms – 2 Full Baths – 1,350 sqft – Sleeps 10
* HGTV Inspired Renovations in 2019
* Open Concept Living
* New Appliances
* Oversized Deck w/ Multiple Seating Areas
* Concrete Fire Pit for SMORES
* Lakeside Gazebo w/ Kayaks & Floats
* 10'x10' Swim Dock w/ PWC lift, No Boat Slip
* Propane BBQ steps away from Kitchen
* WiFi 200 MBps
* Bring your own Login, every TV has Roku
* Laundry off Kitchen
The space
Lakefront property completely renovated in the summer of 2019. Everything is new; stove, oven, dishwasher, laundry. Beautiful open floor plan with all new flooring and cabinets. Walkout to the huge 2 level deck and fire pit from the Kitchen or Master Bedroom. Both full bathrooms completely remodeled. Fire pit, gazebo, and swim dock by the water with kayaks and other lake gear for your enjoyment. Our home does not have a boat slip, only a 10'x10' swim dock. You could easily tie a small to medium size boat to it.
Guest access
Entire House, Deck, Yard, Fire Pit, Gazebo, and Swim Dock.
Take care while walking down the concrete path toward the fire pit, gazebo, and lake. Like most houses on the lake, there is a decent slope from the house to the water. Be careful!
Other things to note
Please stay on the property. Do not go onto neighbors property or dock. And do not block their driveway.
If you open it, close it. If you borrow it, return it. If you turn it on, turn it off. If you break it, fix it. If you use it, take care of it. If you make a mess, clean it up. If you move it, put it back